Before getting into the oil and gas industry I was a police officer for a major metropolitan city for over 13 years. During that time I was involved in the services training department for over 4 years as a full time member and 6 years as a part time member. I had the opportunity to train over 600 recruits and hundreds of in service personnel. I gained training and instructor certification from the FBI and various other institutions around North America.
I developed a very innovative and progressive set of instructional philosophies which I have now successfully customized to the oil and gas, safety, and construction Industry. I have also designed custom presentations for various professional athletic groups and emergency services, presenting as a keynote speaker as an international level.
A few of my accomplishments as a key note speaker include:
University of Berkeley CA USA
University of Nova Scotia NS CA
University of Sacramento CA USA
Canadian Society of Safety Engineers (CSSE)
Canadian Association of Pipeline and Utility Location Contractors (CAPULC)
North American Occupational Health and Safety (NAOSH)
I have experience presenting to groups ranging from 20 to over 1000, in field settings to auditoriums.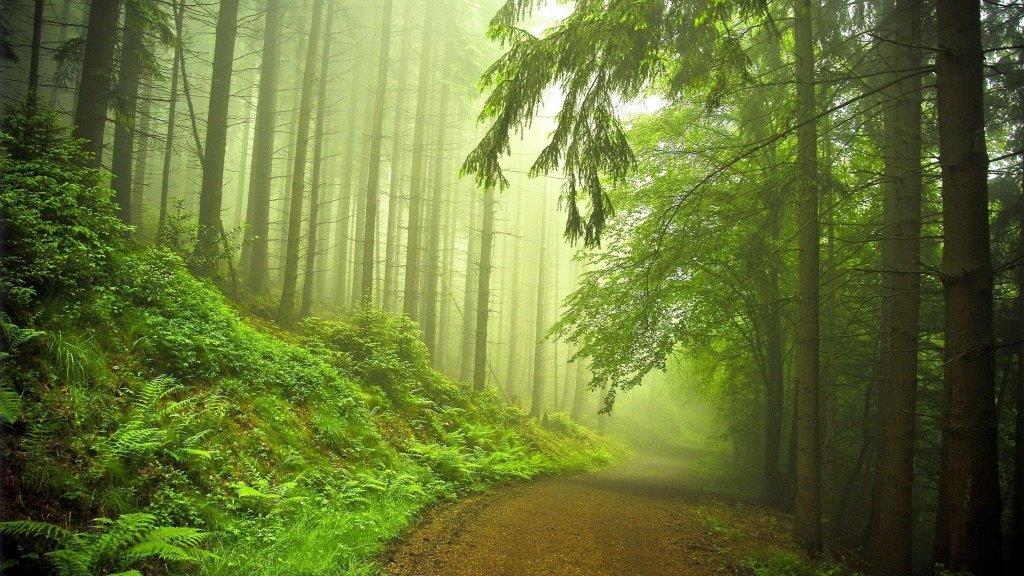 The Power of Don't
Communication and Leadership Excellence
This presentation focuses on how the human mind is divided into two basic aspects, the conscious and subconscious mind. POD will give the participants a new understanding on how these two aspects to the human psyche work with each other and how to ensure training and mentorship are completed properly to ensure long term memory recall. With the tools the participants gain they will be able to relay information better, increase the success of learning and decrease the time spent on training and information delivery. The participants will be able to communicate messages more efficiently, increase their own long term memory recall and share these tools to help others with memory recall and information delivery.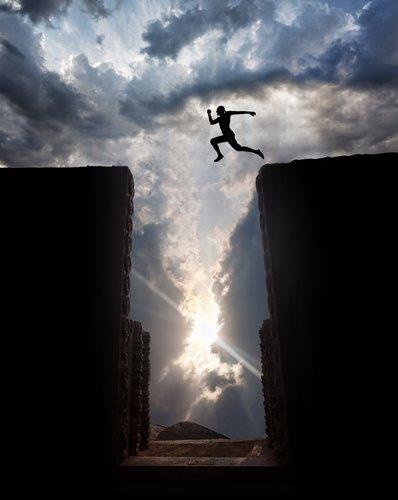 Visualization and Success
Personal Excellence
The subconscious mind lacks the ability to truly differentiate the difference between reality and the images we create in our mind.
Visualization is a technique used for generations by athletes and coaches and it was an effective tool to create a better athlete.
The danger is what you visualize is what you get because each visualization done becomes a trained repetition for the subconscious mind. If you visualize success, you just trained you mind to successful complete the task at hand.
If you visualize failing, the mind has been trained to fail.
It goes much further than simply success for specific tasks, how do you "see" yourself? Is your internal dialog or visualization process positive visualization or negative. Do you see yourself as healthy or fat, strong or weak, energetic or tired. All of these affect your ability to be successfful because you are simply doing what you are training your brain to do.
Remember, what you visualize you get.
Visualization and Success will not only educate you on how the mind works while visualizing but the presentation will also give you the tools to create a perfect visualization, training you mind for success each and every time you go through the visualization process.
The Story Telling Brain
Stress Management
This presentation is a perfect Segway from the "Power of Don't" (POD) presentation.
POD applies the foundation of understanding about the conscious and subconscious mind and how the two areas of human consciousness work with each other. The Story Telling Brain (STB) focuses on another thought process called 'rumination' which causes us to experience long term stress affects.
The participants will be educated on this part of our human psyche, why we as a species have it and how to manage and control the rumination mind. The tools provided will ease the stress levels of the participants because they will be able to recognize real stress from false stress, manage the aspects of false stress and then have the ability to share their tools with others.
The tools received will help personnel keep their mind on task, ensuring not only a safer work environment but also producing a higher level of success with completion of their work tasks.
Kintsugi
PTSD Awareness
When something appears to be broken what do you do?
In our present society we have a cultural habit of simply discarding those things in our world that are broken. When dealing with PTSD, far to many people see themselves as broken, filled with shame because their 'vase' is cracked.
Instead of throwing away the broken pieces of a shattered jar or vase, the pieces are mended back together with gold lacquer.
This is the underlying philosophy behind the Japanese pottery art of kintsugi.
The idea of Kintsugi is what John Brix's presentation is about as he details his struggles with dealing with PTSD. John brix brings the audience through his experience of managing his PTSD from trauma received in the police service, describing his trail and tribulations as well as what tools he used on his path to recovery.
It has been touted as emotional and impactful, giving insight to the aspects of PTSD but also relaying that anyone who has experienced emotional trauma can use the philosophies he shares in his presentation.
Anyone who has suffered, been broken but yet has repaired themselves is now unique, a priceless work of art, their gold filled fractures making them totally unique.
Critical Mass of Risk
Risk Management and Risk Tollerance
This is an interactive presentation that shows the aspects of risk tolerance and how the work culture can change the level of risk tolerance that people find acceptable. The Presentation will show how quickly risk tolerance changes through visually learned and group behavior. The participants will see first hand that once a certain level of people engage in a risk based behavior, critical mass is achieved and that behavior becomes cultural. The end result of the presentation is to bring awareness to risk tolerance, to what causes people to accept rick based behavior and give the participant tools to ensure that they have a understanding about their risk tolerance and the expectations of the company that they are employed by.
Eyes Wide Open
New and Young Workers
Eyes Wide Open (EWO) presentation is about how to set your new and young workers up for success.
Remember your first day on the job? The stress associated with it. Be it as a first responder, management role or as a field level worker, the first few months of a new job can be very stressful. Add on top of that critical incident stress, cultural assimilation factors and new interpersonal dynamics, what tools did you learn in you on boarding or field training to set you up for success?
EWO discusses the aspects on how to set up your training programs to allows maximum retention of information in the most efficient time period. Teaching and training philosophies are shared to allow give the attendees the right tools for the creation of a remarkable training program.
Eyes Wide Open also discusses the stress associated to being a new hire and the integration process into a companies culture (ranging from the first responder roles to field level industrial applications.
You will also learn how the body is affected by stress, stress fatigue and natural stress responses so that you can self identify stress issues as well as recognize stress related responses to those around you to help mitigate their long term stress affects.
Course and training Development
I also am involved with an Alberta based training institute as their Program and Training Development Specialist and have been very successful with creating customized training programs using the P.O.D. philosophies.
This ensures the client receives a customized, employer specific certification that is shorter in duration (showing cost savings on man hours) and provides a higher level of retention for the participants.
As an example, we recently created a fire extinguisher competency course that was a huge success for a large oil and gas company. The course was an hour in length (compared to a regular 4-6 hour fire extinguisher course), provided practical hands on training with a simulator used by the New York Fire Department, had no environmental impact as the discharge agent from the extinguisher is water or conical laser and had no risk of injury to the participants as no active fire was used. The course showed a 83% reduction in man hours used for training and all participants where deemed competent in the use and handling of the fire extinguisher.
I have implemented several training and educational tools with other major oil and gas companies that decreased the time to deliver training and safety messages to its personnel. The changes showed a dramatic cost savings of man hours in the first year of implementation, all the while increasing the attendee's ability to recall the message delivered.
The ability for personnel to recall, explain and demonstrate the training and company message was verified through field audits.
I am presently involved in creating a Spill Response Competency Course for one of Alberta's largest pulp / paper mills, offering a dramatic decrease in man hours used for training still determining competency, incorporating the companies policies and procedures and actually increasing the learning's for the participants.
Presentation Portfolio
Alliance Pipeline, Fargo, ND
Alliance Pipeline, Alberta, CDN
Cenovus Energy, Alberta
Sacramento University, Sacramento CA
Canadian Association of Pipeline and Utility Locating Contractors,
CAPULC, Alberta CDN
Canadian Society Of Safety Engineering, CSSE Red Deer, Alberta
PTSD Awareness Grand Prairie, Alberta
North American Health and Safety Conference Grand Prairie, Alberta
North American Health and Safety Conference Edmonton, Alberta
Athabasca University Students Union Edmonton Alberta
Google PODcast, San Francisco CA
Canadian Society Of Safety Engineering, CSSE, Winnipeg CDN
"POD Presentation" Nancy Appleby Theater
Helping the Helpers Antigonish, Nova Scotia
Google Learning, San Francisco CA
Canadian Society Of Safety Engineering, CSSE, Edmonton CDN
CGA 811 Excavation Safety Conference & Expo, Tampa Bay, Florida
Safety Alliance EHS Expo Miami, Florida
Berkeley University, Sacramento CA

News & Updates
Stay tuned for news on John Brix's upcoming PODcast station.